CTS 2011
The Toronto Ultimate Club hosted its 7th annual Catch the Spirit tournament for high school players on Thurs. Feb 24 & Friday Feb 25, 2011.
This celebration of Ultimate emphasizes spirit of the game, skill development and balanced competition for all teams involved. It was a great opportunity to teach the game of Ultimate and get your team warmed up for the upcoming school season.
The tournament was hosted indoors at Lamport Stadium (near King & Dufferin), and run from 10:00am - 5:00pm on both days. The tournament had two divisions – the B division (beginner teams/players) and the A division (Intermediate teams/players). In each division 12 teams participated and played 5 games each.
Games were played using a continuous-play (speed point) format and teams played 6-on-6 mixed gender (rather than 7's). The official gender ratio was 4:2 (boys:girls).
There was an on-site physiotherapist/first-aid person and trophies for the two division champions and most spirited teams were awarded. Discs and other merchandise was available for sale.

B Division Review - Thursday, February 24
Congratulations to Cobourg who went undefeated and captured the B Division title over Parkdale.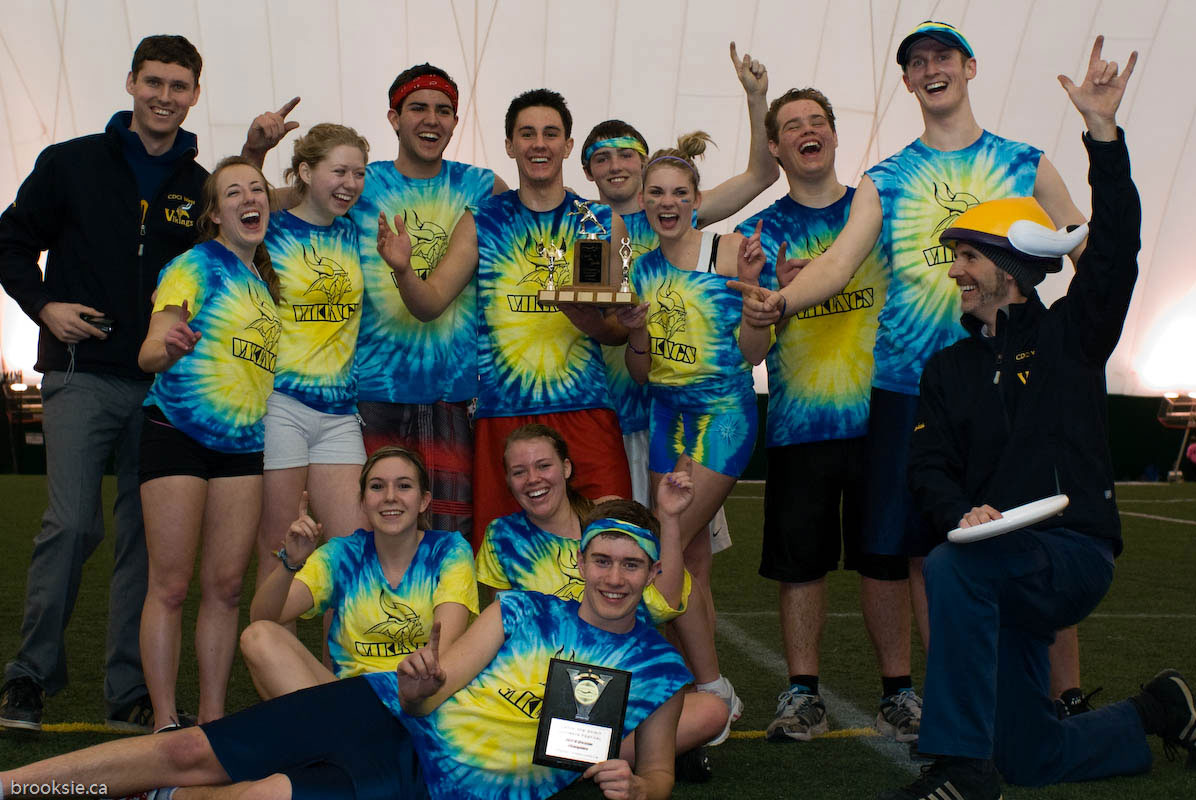 Also a big congrats to Marshall McLuhan who were the SPIRIT CHAMPIONS for the B Division!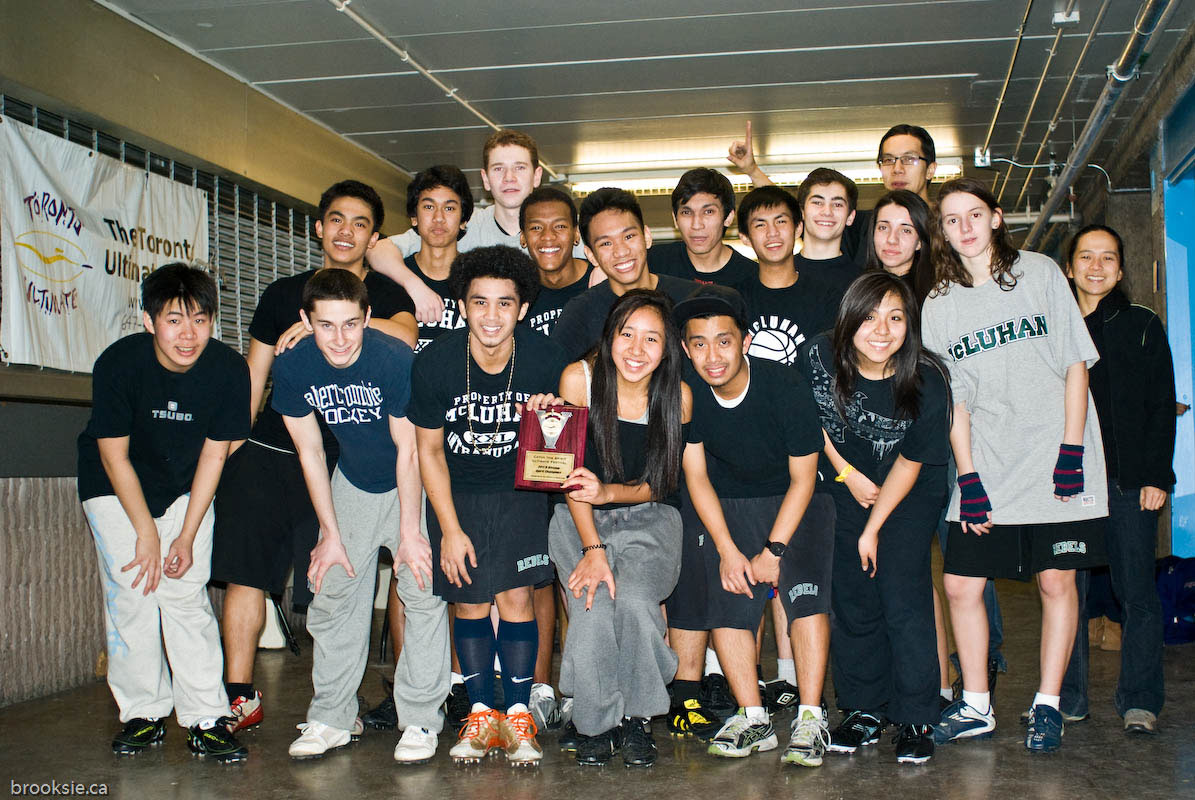 A Division Review - Friday, February 25
Congrats to Barrie North who won the A Division! They edged out Aurora on universe point in the finals as well as Thornhill in the Semi-finals on universe point.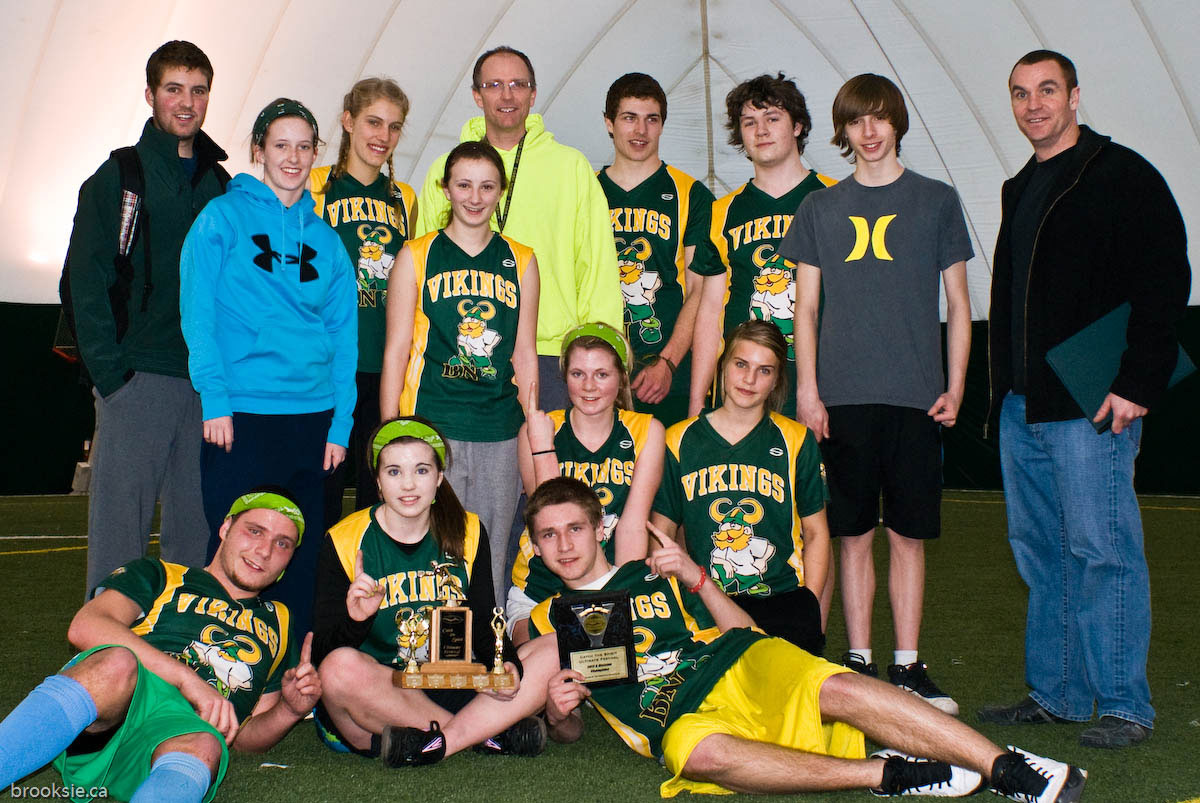 TUC also congratulates Harbord CI who were the SPIRIT CHAMPIONS for the A Division in a cheer-off with SATEC. Both teams displayed excellent spirit throughout the tournament!