August Hat Tournament - August 7th, 2010
Thank you to everyone who participated and those who helped out in the August Hat Tournament! The weather was fantastic and we played 6 hours of Ultimate at Varsity Centre. Congratulations to the Spirit MVPs from each of the 6 teams: David St. Bernard (Stall 9), Chris Davies (STACKED), Gabe Isaac (Good Lookin'), Chelsea Jackson (Undecided), Ann Chow (5 Alive), and Hugh Bousfield (666)! Here are the Final Results and here are the tournament pictures courtesy of Andrew Gater, Craig Stephen, and Ian Brooks. Enjoy!
| | |
| --- | --- |
| Team 1 - "Stall 9" | Team 2 - "STACKED" |
| Team 3 - "Good Lookin'" | Team 4 - "Undecided" |
| Team 5 - "5 Alive" | Team 6 - "666" |
Event Details
Dates: August 7th, 2010
Times: Sat 12pm - 6pm
Location: Varsity Stadium
Format: 7-on-7 co-ed regular pull format
Level of Play: all skill levels welcome (expect a mix!)
Cost: $10 for TUC members, $20 for non-TUC members.
Registration: Opens June 30th to Aug 5th at 12:00pm.
Contact: events@tuc.org
---
Spirit Hat Tournament - May 29th, 2010
The Spirit Hat Tournament took place on Saturday May 29th at Sunnybrook park. Thanks to our amazing Spirit mentors and all of our participants for an outstanding day! Each team played 4 hours of Ultimate in the gorgeous summer day at Sunnybrook Park. The most Spirited Team was SNAP CRACKLE POP led by captain Heather Gilmour. Spirit MVPs from each teams were: Dan Harrison (Toucan Sam), Ron Waisbord (Snap Crackle Pop), Mathieu Rochon (Trix), Eric Spidle (Cap'N Crunch), Stephen Little (Tony the Tiger), and John Chan (Buzz Bee). Finally congratulations to Mathieu Rochon as he is the Ultimate Spirit Champion, defeating the other Spirit MVPs in an epic 3 round series of Spirit Games. Mathieu wins the Boreal Journeys Dog Sled grand prize where he will be going dog sledding in Thunder Bay! For those who have missed the amazing tournament, NO WORRIES, as there will be another hat tournament in August! Check out Ed Kung's video and pics on Facebook!
Here are some photos from the 2010 Spirit Hat Tournament, compliments of Ian Brooks and Andrew Gater:
Brooksie's Photos
Gaterman's Photos
The Spirit Hat tournament is an opportunity to gain an in depth understanding of Spirit of the Game (SOTG) which is vital to the game. A Spirit Clinic is held in the morning. This involves an explanation of SOTG, group discussions on how to demonstrate and improve spirit, followed by role-playing. Experienced players share their knowledge with less experienced players and all have the chance to demonstrate their spirit in several games. Some games include Spirit challenges and unique rules.
The tournament features some amazing prizes courtesy of our sponsors. Prizes include Steam Whistle beer and hoodies (must be 19+), VC hats and gear, and the grand-daddy of them all: one tournament Spirit MVP received a 5-day dog sled trip for two courtesy of www.borealjourneys.com. This adventure is valued at over $3000!!! Also read further for an amazing story by Sarah Brown, last year's Tournament Spirit MVP, who won the Boreal Journeys Grand Prize.
Last year the Spirit Hat was followed in the evening by the Steam Whistle Summer Boat Bash!
Congrats to our Spirit MVPs pictured below (photo courtesy Ed Kung), they did a great job demonstrating the ideals of SOTG all day long and were rewarded with SteamWhistle prizes. Afterward, Sarah Brown won the Spirit MVP games to take home the Boreal Journeys trip - congratulations Sarah!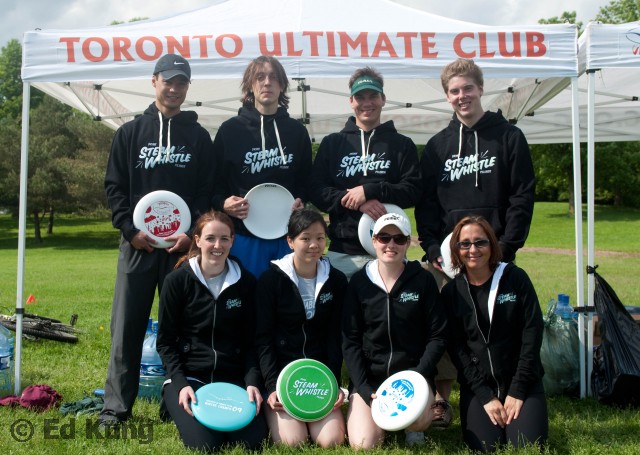 ---
Brought to you by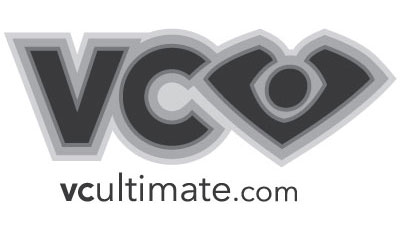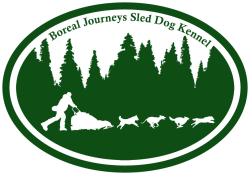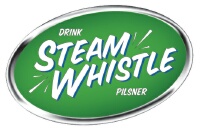 ---
PAST HAT TOURNAMENTS