Hello TUC Member
Sunnybrook Hat Tournament – June 10

Welcome in the summer by playing Ultimate on the lush green fields of Sunnybrook Park in an exciting tournament format. We'll make the teams for you by balancing all skill levels and genders – show up as an individual or group of players. This tournament is FREE to all TUC members ($5 for non-members) and it doesn't get any better than playing at Sunnybrook! All you need to do is arrive by 9:30 a.m. and check in at our registration tent – no pre-registration required. The tournament will run from 10 a.m. – 5 p.m. and will include prizes as well as TUC discs for sale.

This is the mother of all Hat Tournaments! Hat tournaments are designed to welcome all levels of Ultimate players and mix new people together, thereby creating the Ultimate interactive and learning environment.
Mid-Season Tournament Registration Begins June 1

The Toronto Ultimate Club's 2006 Mid-Season classic is a great opportunity for all TUC members and teams to test their skills against players from other TUC nights & divisions, and to prepare for the second half of the TUC Summer season and the drive to the playoffs. What better way is there to spend a summer weekend than enjoying some spirited Ultimate with your fellow TUC members!

This is one of the largest tournaments of the year with over 30 teams participating and our friends from GAIA, Daredevil, and AMCARE on site to share their product knowledge with you. Not to mention the usual TUC tournament amenities (bagels, fruit, water) will be provided in addition to a special lunch for all players at the field on Sunday.

TUC's 2006 Mid-Season Tournament will take place on Saturday and Sunday, July 22 & 23. All games will be played at beautiful SUNNYBROOK PARK. The tournament is free of charge to all TUC members and $5 for non-members (team captains will be asked to confirm team rosters). The tournament follows the league format, as all teams must be Coed (4/3-3/4). Each team is guaranteed 6 games over the weekend, games starting at 9 a.m. both Saturday and Sunday. Entries for full teams only will be accepted.

Registration opens June 1. The deadline for registration is Tuesday July 18, 2006.
Click Here to Register for the Mid-Season Tournament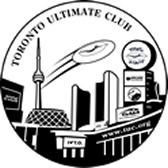 Juniors Leagues Starting
TUC offers two fantastic junior league offerings throughout the summer and there is still time to sign up. The Toronto Junior Summer League (TJSL) begins Thursday June 1 at 6:30 p.m., and runs every Thursday through to August 31. The Markham Junior Summer League (MJSL), which runs in North Toronto (Yonge & Steeles area), begins Monday June 12 at 6:30 p.m., and runs every Monday through to July 31. Cost to participate is $50 ($25 Jr Membership Fee + $25 league fee). Late sign-ups are allowed.

Junior Leagues are important to the growth of our Club; if you know a junior (age 18 or under) player or athlete interested in playing, get them to sign up! It's ok if players can't make every game, and the leagues reflect all skill levels and genders. Junior Leagues are perfect for high school students so get your friends/daughters/sons/teammates signed up now! Visit our website and 'Juniors' for more information, or email tjsl@tuc.org or mjsl@tuc.org if you have any questions.
Spirit Points
At the conclusion of each game, team captains are mandated to report a "Spirit Score" to TUC for their opposing team. Spirit scoring is used to encourage and identify good spirit as well as minimize poor spirited play. Any score is allowed in the range of 0 – 5, with 5 being the best Spirit Score. Determining spirit is a TEAM activity and all team members should have input. A convenient way to do this is have the team stand in a circle (while working on your cheer) and indicate their opponent's spirit score with the fingers of one hand. The team score would then be the average of digits shown.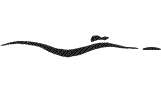 Respecting School Property
Note to all members: If you are playing on a school outdoor field please DO NOT attempt to access school buildings. School bathrooms are not open for public use and any prohibited attempt to access school facilities hinders our relationships with those schools. TUC understands that while you can plan ahead, athletes drink a lot of water and sometimes, well, nature calls! Most school fields do have a nearby City park with accessible washrooms or are within proximity to available washroom facilities. We will update our "Fields" section on the website in the near future to indicate where washrooms are located, by field. Thank you for your cooperation!
Events Recap & Action Photos!

Both the Ultimate Long Weekend (ULW) and Juniors Ultimate Spring Tournament (JUST) were resounding successes. In very unpredictable weather the Bombing Madd Fatties captured the ULW Tournament Title and in a clash of young titans, Ursuline College of Chatham took home the JUST High School Championship. Be sure to visit our 'Events' page and 'Juniors' page for more information on these and other exciting tournaments.

Also, you might want to check out photographs from some of this year's events, compliments of www.craigstephenphotography.com.
Preventing the 'Ultimate' Ankle Sprain
Submitted by Dinah Hampson BA, BScPT, FCAMT, Cert. Sport Physio

I have been lucky enough to have travelled extensively as a physiotherapist for Ultimate tournaments. I have witnessed ankle sprains at events from local TUC games to UPA Nationals and Worlds, from Vancouver to Germany and in-between. At three World championships I attended, we were able to keep statistics on injuries treated throughout the week long tournaments. Ankles were the primary injury and often accounted for over 100 treatments given by medical staff each day. Understanding the mechanism of an ankle sprain injury and how to proactively prevent these injuries will keep you out of the medical tent and on the field!

The intense running in Ultimate with many sharp cuts, pivots, jumps, push-offs and quick stops, stresses ankles to their limit. The most common way of injuring an ankle is to land on a 'rolled in' or inverted ankle from an air-bound position. In the air, the foot takes on a slightly pointed and turned-in position, the loosest and most unstable position of the ankle. Therefore, if landing becomes compromised, an 'inversion sprain' of the ankle is often the resulting injury.

The best treatment strategy is to avoid these injuries altogether. Simple daily exercises can strengthen the muscles around the ankle, maintain calf muscle length and quicken the body's response time to micro adjustments of the ankle joint to protect against a sprain: (1) Theraband can be purchased at most physiotherapy clinics and some drug stores. This resistive elastic band is portable and easy to use for resisted strengthening of the ankles; (2) Stand on one foot. Balance training can be done while brushing your teeth, washing dishes, or throwing the disc. Work some one-leg standing and hopping drills into your team warm-up and practices; (3) Don't forget to stretch your calves. Keeping muscles as their optimal length readies them for activity and helps prevent strains & sprains.

If you do have an ankle sprain GET ICE. Icing for 20 minutes every 2 hours for the first 3 days after an ankle sprain will dramatically reduce the swelling and speed recovery. Sprains may seem simple because they are so common but they can be complicated and sometimes serious. Get to know your local Sport Medicine Doctor and make the time to have her check you out. Finally, have fun and keep your ankles strong!

Dinah Hampson is a co-owner of Pivot Sport Medicine & Orthopaedics in Toronto. She has travelled the world for Ultimate games providing medical coverage and she can often be found on the sidelines of TUC events. dinah@pivotsmo.com
2006 Rogers Cup – TUC Discounts!
The best in the world of men's tennis will once again assemble in Toronto to bring you the premier opportunity for summer entertainment. From August 5-13, the Rogers Cup presented by American Express will be held at the world-class Rexall Centre at York University.

This summer's event will feature the world's top players. Past champions Rafael Nadal (2005), Roger Federer (2004) and Andy Roddick (2003) will battle once again for the third oldest title in tennis. This event is a combination of tradition, style, glamour and excitement.

As a member of the Toronto Ultimate Club you are invited to join the excitement at significant savings: 30% OFF PRIME LOWER BOWL SILVER, 25% OFF LOWER BOWL BRONZE and 20% OFF LEVEL 300 seats.

To order: Log onto www.rogerscup.com/groups and use your group access code TUC0017-1163491 to order tickets at group discounted prices. You can also Tennis Canada Group Sales at 1-877-2TENNIS ext. 4306 or send an email to groups@tenniscanada.com.