AUGUST HAT TOURNAMENT - REGISTRATION IS NOW OPEN!

Registration is now open for the 2011 August Hat Tournament at Varsity Centre! Read further for more details!
The August Hat tournament hosted by TUC each August. All players sign up as individuals and are placed onto teams. This year, the tournament will take place at Varsity Centre from 12 - 6 pm on August 6th. Registration is now open!
Event Details
Date: August 6th, 2011
Times: 12pm - 6pm
Location: Varsity Stadium
Format: 7-on-7 co-ed regular pull format
Level of Play: all skill levels welcome (expect a mix!)
Cost: $15 for TUC members, $25 for non-TUC members
Registration: Now open!
Contact: events@tuc.org
---
BEGINNER AND INTERMEDIATE CLINIC SERIES
Have you been looking to take your game to the next level? Or are you new to the game and want to give it a try? Well, TUC has what you're looking for with its 5 Week Clinic Series! TUC will be offering 2 separate levels of Clinic Leagues, Beginner's and Intermediate.
The second round of the 5 week clinic series have begun and there are still spaces available. Contact admin@tuc.org to get registered.
The TUC Clinic Leagues runs on Monday evenings from 6:30 PM to dusk at Sir Winston Churchill Park. This current session will run until August 1st, with the next 5 week session beginning August 8th.
You will get expert instructions on improving your skills, basic team concepts, zones (offence & defense), strategies, rules and much more. Each week will provide a clinic on a specific topic for the first hour, which will then be followed by a scrimmage to practice those concepts.
Check out the website for information on the 5 week clinic series.
---
STEAM WHISTLE'S LEAGUE SPIRIT WINNERS - ROUND 1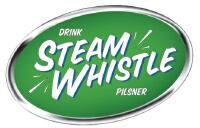 Congratulations to @Play, Fish Eyes, BaNaNa Cream PIE, and Panic! with the disc-yo, who have one the first round of spirit prizes for Summer 2011. They have each received a case of Steam Whistle beer for their efforts.
TUC continues to regard Spirit as a fundamental guiding concept of Ultimate and a very important part of our leagues. In 2011, TUC will continue to award top spirited teams with prizing courtesy of our friends at Steam Whistle Brewery.
After the first 5 weeks of the summer season, all of the top SOTG teams are eligible, and one winner from each league night was drawn. Each winning team received a case of Steam Whistle beer for their exemplary spirit. The winning teams for the first round of summer 2011 are:
Monday League: @Play
Tuesday League: Fish Eyes
Wednesday League: BaNaNa Cream PIE
Thursday League: Panic! with the disc-yo

You can always find an updated list of Steam Whistle Spirit winners on our Spirit Winners Page on the TUC website. The next round of spirit prizes will be awarded to the top spirited teams using spirit scores from weeks 6 - 10. Stay positive, be respectful, and uphold the ideals of spirit of the game, and you just might get awarded for it!
---
SUMMER LEAGUE PLAYOFF SUB RULES
With Summer League Playoffs just a few months away, please find attached the TUC Summer Playoff Sub Policy, which we will be instituting again this September for the TUC Summer Playoffs.
This policy was carefully crafted by the Operations Committee of the TUC Board of Directors and its intention is to balance the need for substitute players with team rosters that are representative of league play. We are hopeful that this policy will encourage participation as well as quell some of the issues we have had with respect to roster disputes. As we employ the policy this September, we will be looking for ways to improve it for the future.
We ask that you be proactive in reviewing & understanding the implications of this Policy for your team - and feel free to review & distribute to your team members.
---
TUC NOW ACCEPTING APPLICATIONS FOR AEC POSITION
The Toronto Ultimate Club is looking to hire its next Administrative & Events Coordinator (AEC), as our current AEC (Nina) will be off to med school in September! The AEC will be an expanded role of the summer. The AEC will organize and execute TUC events as well as manage a variety of administrative roles and membership services for the Club year round. This contract position will offer part-time hours in the fall/winter months and full-time hours in the spring/summer months. It will be ideal for a senior-level university student, part-time contractor, or retiree with superior administrative skills. The job details can be found here. All applications are due by August 26, 2011.
Help us recruit the best possible candidate! Pass this along to your peers who you think are qualified and interested.
---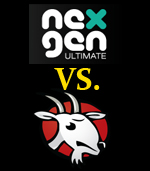 The world's best college Ultimate players are on tour and they're coming to Toronto on Wednesday July 27 at Esther Shiner Stadium. They'll be taking on Toronto's own elite club team GOAT in an exhibition game that promises to have no shortage of exciting matchups and huge plays.

It's a game you won't want to miss.

Visit www.nexgentour.com for directions and more information about the NexGen Ultimate Tour.

Tickets $5 at the gate.
---
SPIRIT COMMITTEE LOOKING FOR VOLUNTEERS
Another summer of TUC Ultimate is under way, and that means another summer of playing with Spirit! Last month featured our third annual Spirit Hat Tournament which was arguably the best one yet, featuring a great turn out, fun and spirited games and some beautiful weather. The Spirit scores for the first season are all wrapped up and I look forward to being able to personally contact our best performers to thank them for their efforts.
We're not resting our on our laurels however; TUC is continuing to look for ways to develop Spirit of the Game at all levels in all of our leagues, and to do that we need your help. The Spirit Committee is looking for volunteers who can contribute an hour two each month to help plan, coordinate and deliver on our initiatives for SOTG. If you're interested (or feel like voluntelling someone) please contact spirit@tuc.org for more information.