The Toronto Ultimate Club, along with Union Ultimate, will be hosting two preseason skills clinic for all levels at Monarch Park Stadium on Sunday May 11th and 25th, 2014 from 1:00 PM to 3:15 PM. Players of all ages and skill levels, from the beginner who has never thrown a disc before to the battle hardened veteran, are invited to come out to this unique event. Come learn the game and improve your skills while being taught by the best Ultimate players in the city (possibly the world), as members of the 2013 Canadian Ultimate Mixed Division Champions, Union, and the 2013 AUDL Champions, Toronto Rush will be providing instructions on how to become a world class ultimate player.
Sign up for one clinic or for both. Cost per clinic will be $35 for TUC Members ($65 for both clinics) or $40 for NON-Members.
Published: Apr 15, 2014 - 04:22 PM
Read more about May Pre-Season Ultimate Clinics (234 more word(s))
---

We are pleased to announce that we will be hosting the 2014 Summer Kick Off Party at the Beer Academy. It is located at 75 Victoria St, just south-east of Queen and Yonge. The event will on Friday, May 23rd from 8pm-12am and it will be FREE OF CHARGE. Mark it in your calender, it will be a night you don't want to miss!
This event will be strictly 19+.
Published: Apr 11, 2014 - 01:50 AM
Read more about 2014 Summer Kick Off Party (100 more word(s))
---

Following the Summer Kick Off Party, the Spirit Hat will be our first tournament in the sun for 2014, a moment we have all been waiting for! The tournament will run from 9am-4pm on May 24th at Sunnybrook Park. Sign up and be placed on a team with new faces eager to teach and learn all about Spirit Of The Game. There will be plenty of giveaways and prizes as always from our fantastic sponsors.
Published: Apr 11, 2014 - 01:38 AM
Read more about 2014 Spirit Hat (259 more word(s))
---
Introducing a new tournament to the Summer calender, hosted by Clevelands House Resort and TUC, the Lake Rosseau Ultimate Weekend! Located in Minett, Muskoka, 8 teams are invited to visit, stay and play in a tournament at the Resort during the weekend of May 31st and June 1st. If that wasn't incentive enough, Clevelands House Resort will be offering reduced lodging rates, a hell of a Saturday night party and prize money for the first and second placed teams! Check out the article for more details...
Published: Apr 11, 2014 - 01:27 AM
Read more about Lake Rosseau Ultimate Weekend (237 more word(s))
---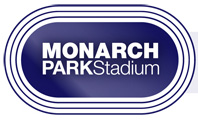 The dome at Monarch Park Stadium is going down in a few weeks! We need lots of volunteers for the dome take-down. Volunteers are required during the daytime on Saturday, May 3, from 8am-12pm and/or 12pm - 4pm. As part of our arrangement with RMI (see our article from July 2012) the TUC is required to provide basic volunteer man-power to help setup and take down the dome. For more details and incentives (free Rush tickets!) read further. Support the Club, learn about dome technology, and come be a part of the dome take-down at Monarch Park Stadium!
Published: Apr 09, 2014 - 02:25 PM
Read more about MPS Dome Volunteers Needed May 3, 8am - 4pm (392 more word(s))
---
SPRING OUTDOOR League starts this week! Online registration for individuals is now closed but we will still accept registrations if spots are available - contact the TUC office directly @ 416.461.0882. For full details on 2014 Spring Leagues please visit the Spring Leagues page. Read this article further for an update on what's still available for team and individual spots.
Updated April 14th at 9:30am
Published: Mar 31, 2014 - 11:51 AM
Read more about Spring League - Last Chance to Register for Individual Spots! (69 more word(s))
---

2014 Memberships, Spring League and Early Bird Summer League Team registrations is now open.
Visit the Summer Leagues page for all the 2014 Adult Summer League Information. We are once again hosting our Summer Masters League. Juniors Summer League (teen & youth) information will be posted in the near future. All prices include HST. Registration is first come first serve, spots are held with payment.
Club membership fee information can be found here. Spring League details can be found here. 2014 Summer league begins the week of May 19.
This year for Summer League there is an early-bird team fee and a late fee. Pay by April 15 and the Summer team fee is $1000. Pay between April 16 - May 2 and the team fee is $1100. Recruit now and get your team registered and paid by April 15!
Published: Mar 21, 2014 - 12:42 PM

---